Image Courtesy: UNESCO
The official theme of this #WorldPressFreedomDay celebrates 'Freedom of expression as a driver for all other human rights'
On 3 May 2023 the world marks the 30th celebration of #WorldPressFreedomDay under the theme "Shaping a Future of Rights – Freedom of expression as a driver for all other human rights".
Under this year's theme fact checking is considered and essential component of ensuring democracy is maintained and human rights respected.
In her official statement on 3 May, UNESCO Director-General Audrey Azoulay articulated this message as follows:
"Freedom of the press is the cornerstone of democratic society. Without a debate of ideas, without verified facts, without diversity of perspectives, democracy is a shadow of itself; and World Press Freedom Day was established to remind us of this."
She goes on to state:
"To ensure that information remains a common good in the digital age, our Member States, through the Windhoek +30 Declaration of 2021, have undertaken to support independent journalism, ensure greater transparency of online platforms, and develop media and information literacy."
World Press Freedom Day 2023 is marked to shine the spotlight on the role of media freedom in achieving the Sustainable Development Goals (SDGs), with less than 10 years to go to achieve the goals agreed to by the international community.
Towards spotlighting the SDGs, the sub-theme of this year's #WorldPressFreedomDay is "Everything is Alright", which is meant to convey that "if everything is alright in the news, then something is wrong with journalism. And when journalism is compromised, we cannot protect human rights".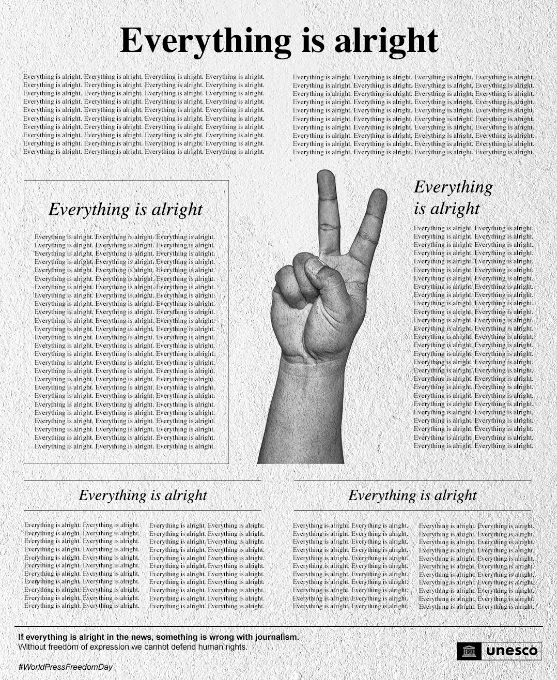 The "Everything is Alright" campaign is meant to elevate the fact that the world is still far from actually achieving the SDGs, for it is the case that everything is not alright and on various goals the world is not making progress.
Such as on limiting war and violent conflicts:
Or on ending global hunger: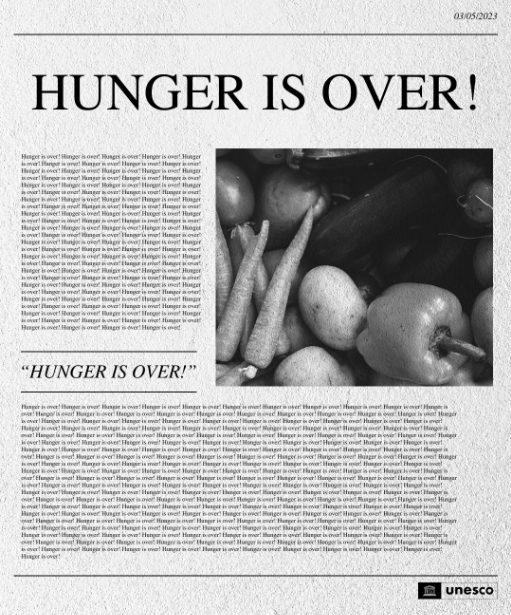 Or even on ensuring the planet we inhabit is healthy: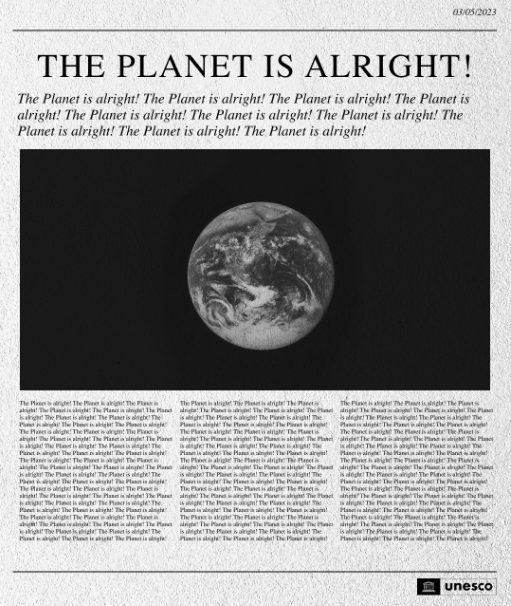 Media freedom is built into Namibia's constitutional bill of rights and the country continues to be the leader in media freedom on the African continent. #WorldPressFreedomDay 2023 provides the country an opportunity to reaffirm its commitment to maintaining this democracy-building freedom.
Happy #WorldPressFreedomDay!