A viral post alleges that former South African Public Protector Thuli Madonsela made the statement in a Facebook post. It's fake.
The purported Facebook post has been recurring and circulating in Namibian WhatsApp groups, and on other social media platforms, since early January 2020 starts off as follows: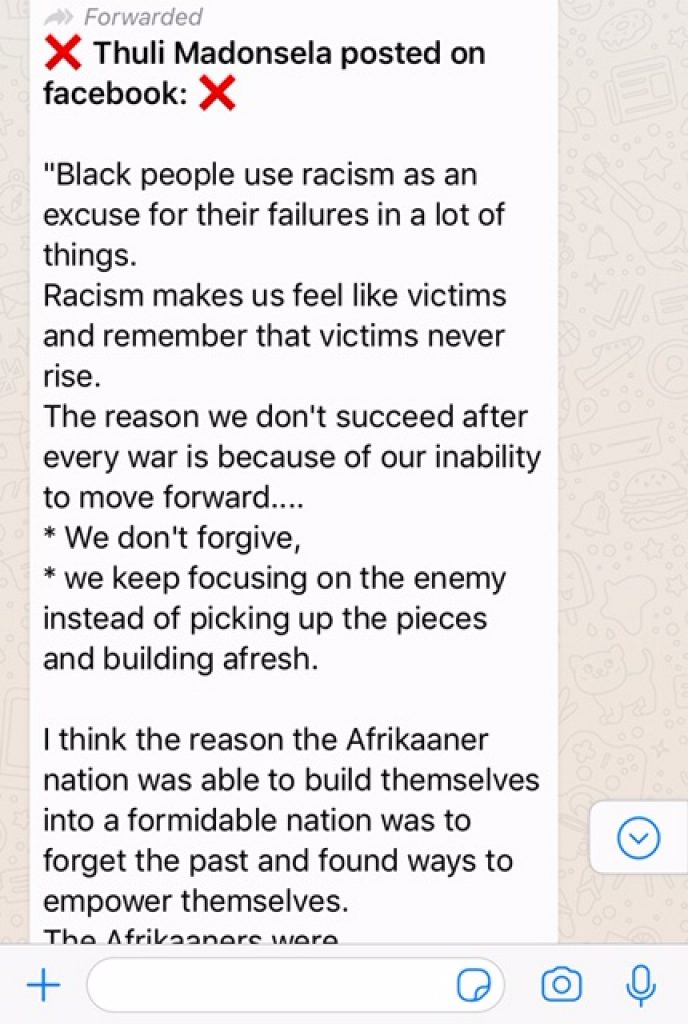 The fake Madonsela post has been spread in the context of apparent widespread disaffection with the state of Namibian political governance and as a commentary on local political current affairs.
However, this is a fake post and an earlier version of the same hoax has already been debunked by Africa Check.
A quick online search of the alleged Madonsela statements would have revealed the Africa Check fact check of 6 June 2019 of an earlier version of the post: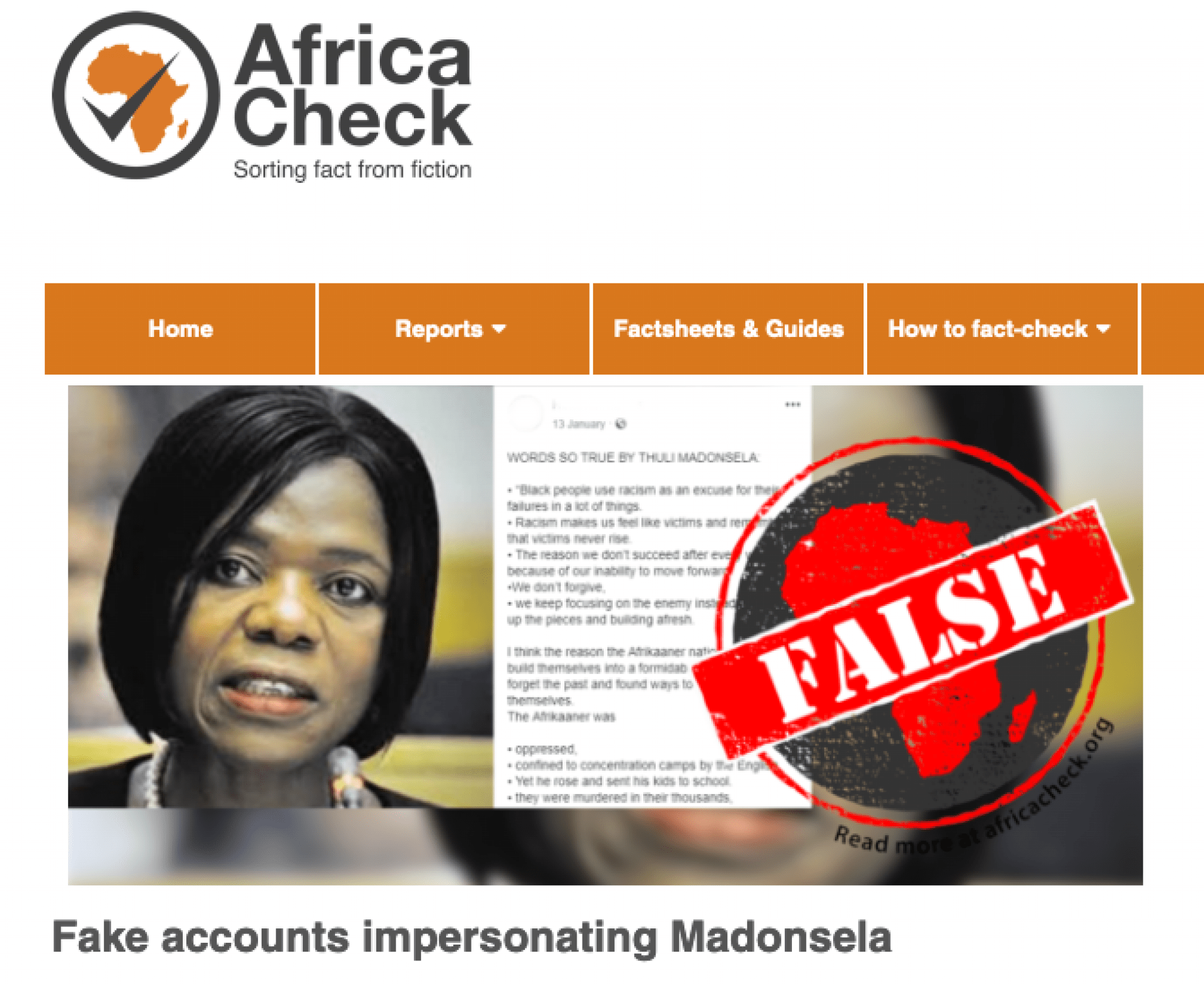 Another similar hoax post alleging to be a statement by Madonsela was also debunked by Africa Check on 14 May 2019: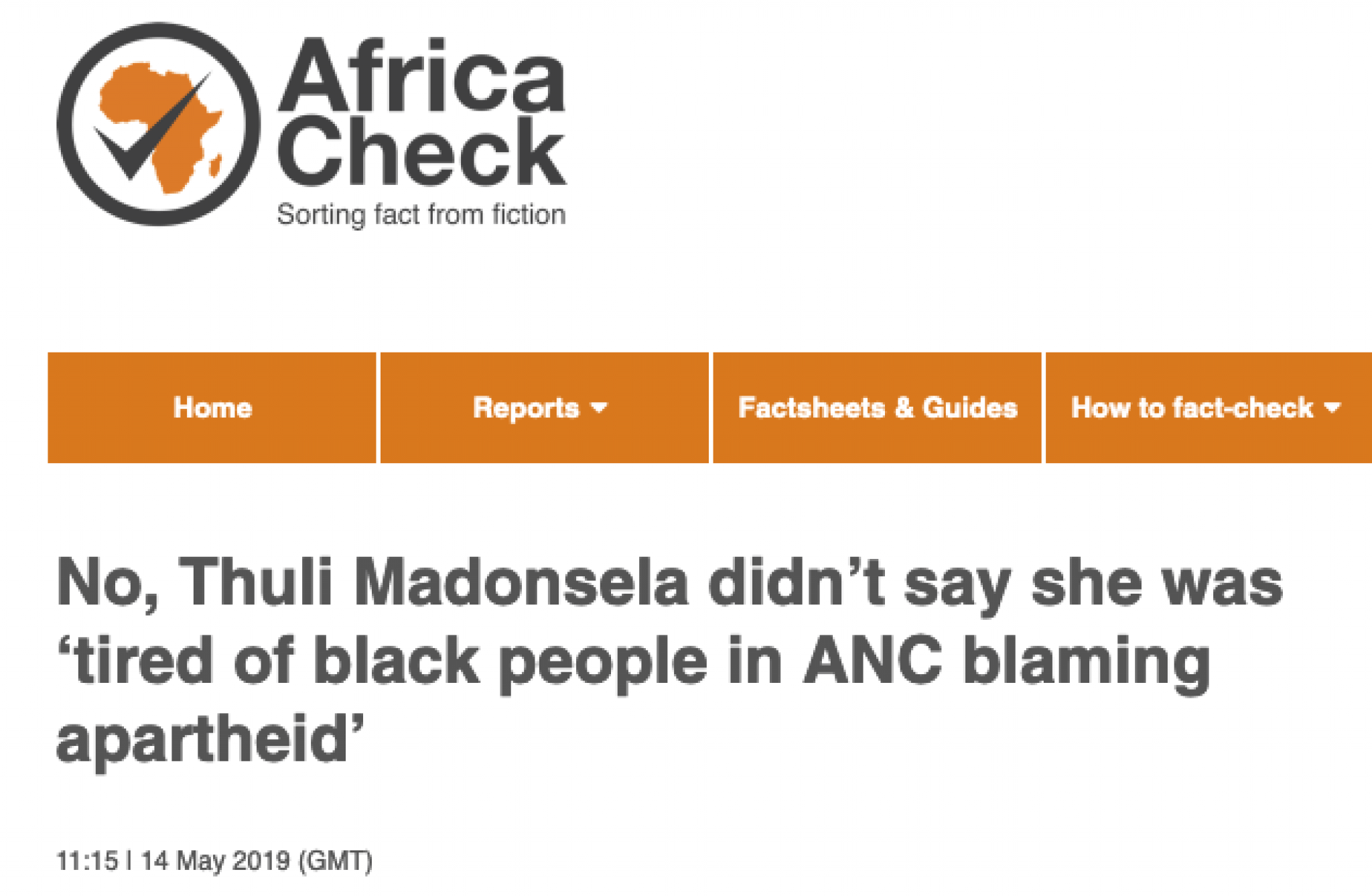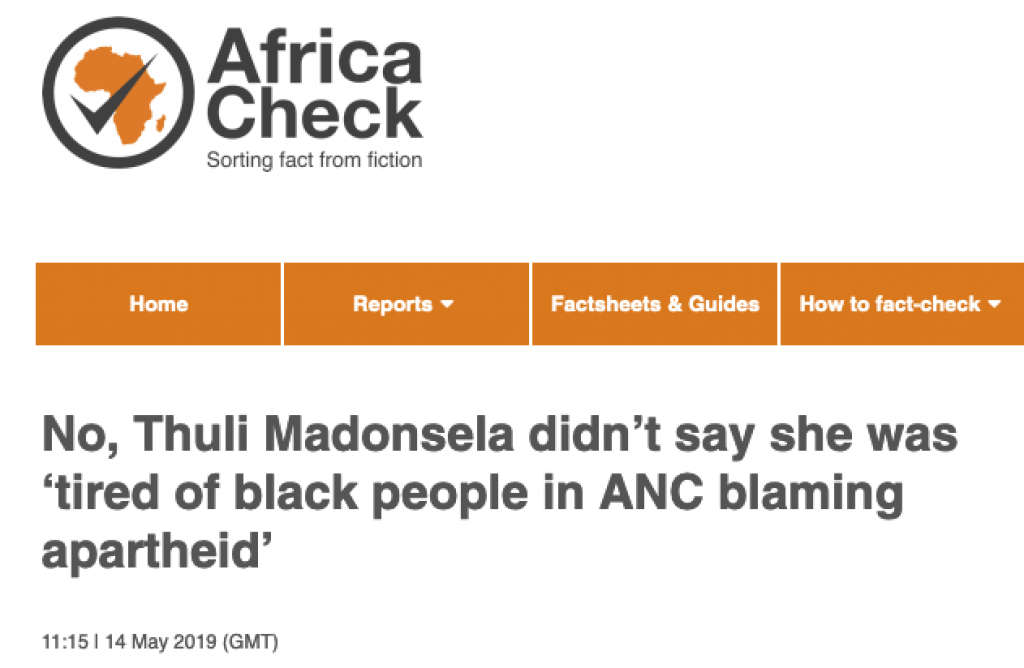 One simple way the authenticity of the Madonsela statements could have been verified would have been for those sharing such posts on social media to visit Thuli Madonsela's Facebook profile … a search which would have revealed that Thuli Madonsela does not have a Facebook profile, and in fact she stated this to Africa Check for the 6 June 2019 article.
The fake Madonsela statement spreading on social media is just one among many fake quotes and statements attributed to famous or prominent people that have gone viral on Namibian social media of late.
This is because the creators of false information or disinformation count on social media users to spread or share comments or statements by people perceived to be credible and authoritative.
Namibian social media users are thus cautioned once again to first check whether statements purported to be from prominent or famous individuals are credible by conducting a brief online search before sharing such posts or information.