Image courtesy: Twitter
Misleading social media posts circulate with claims of Russia having successfully completed clinical trials of a COVID-19 vaccine.
Part of the false claims is the false assertion that the Russian potential vaccine is the first to progress beyond first phase trialing.
The false claims have started appearing on Namibian social media and have been shared by prominent Namibians.
An example of the false claims is the following, which was retweeted by Namibians: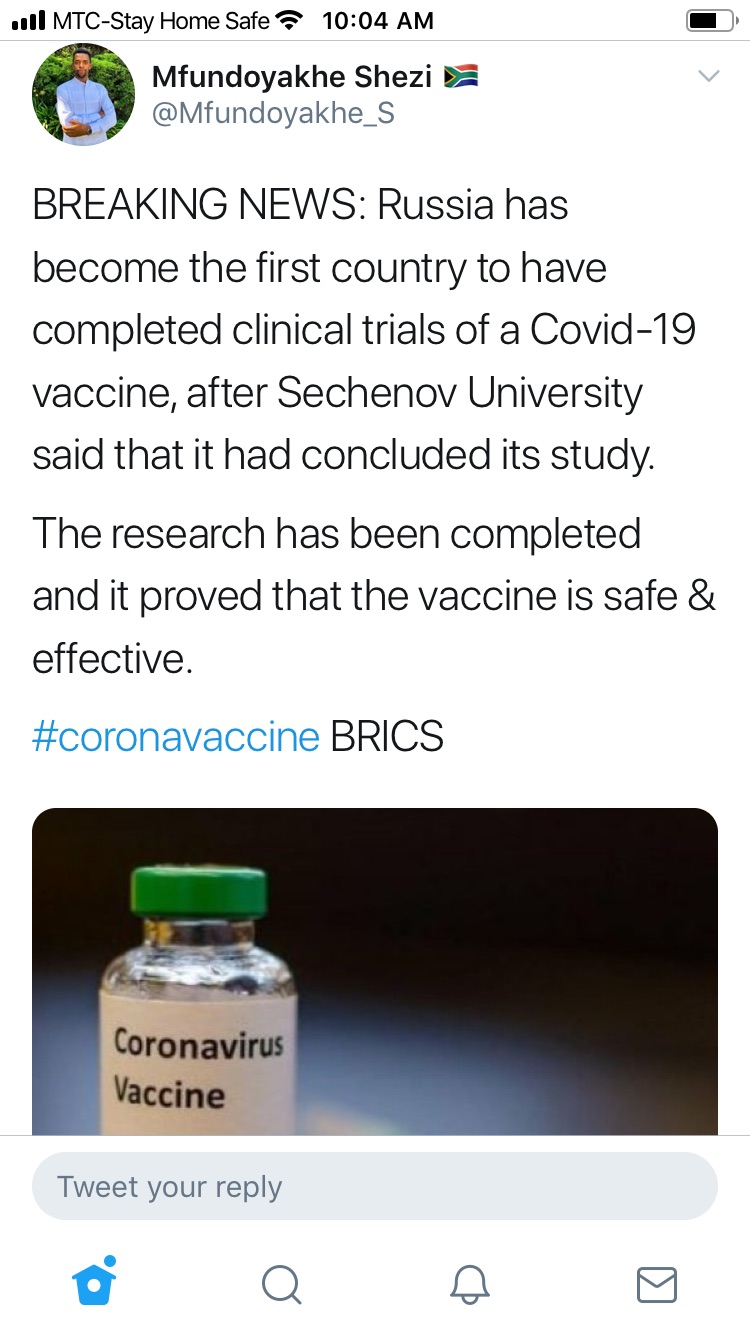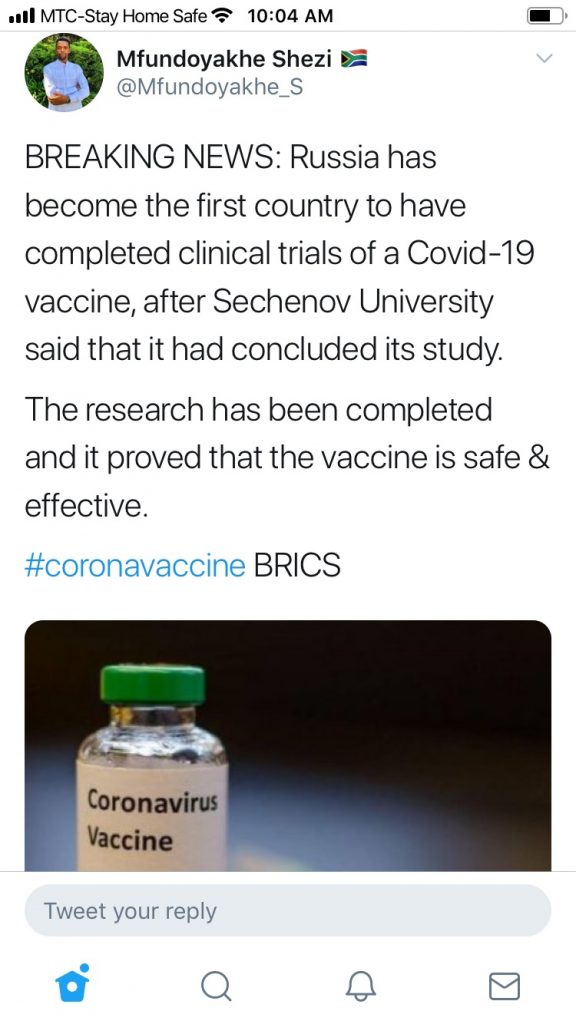 The false claims follow an announcement, reported on by Russian news service TASS, by the Russian Center for Clinical Research on Medications at Sechenov University over the weekend of 11-12 July 2020.
Since then the story has become a source of COVID-19 disinformation, as headlines and statements such as the following exemplify: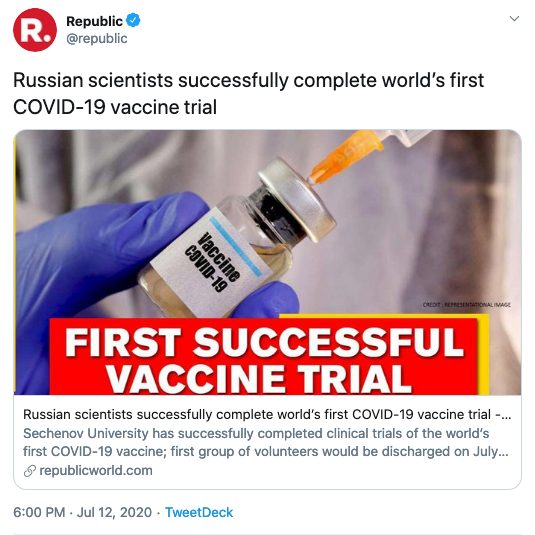 What is the state of COVID-19 vaccine development?
The Russian potential vaccine only completed a 1st phase trial. Other vaccine trials in other parts of the world are far more advanced.
According to the World Health Organisation (WHO), there are currently 23 candidate vaccines in clinical evaluation and "137 candidate vaccines in pre-clinical evaluation".
There are 12 candidate vaccines in more advanced stages of trialing than the Russian potential vaccine, according to the WHO draft landscape of COVID-19 candidate vaccines.
Furthermore, the Russian candidate vaccine still has to undergo three more phases of testing before being ready for widespread dissemination and use.
Here is an explanation, from the WHO, about the stages of vaccine trials:
There are 4 phases of biomedical clinical trials:

* Phase I studies usually test new drugs for the first time in a small group of people to evaluate a safe dosage range and identify side effects.

* Phase II studies test treatments that have been found to be safe in phase I but now need a larger group of human subjects to monitor for any adverse effects.

* Phase III studies are conducted on larger populations and in different regions and countries, and are often the step right before a new treatment is approved.

* Phase IV studies take place after country approval and there is a need for further testing in a wide population over a longer timeframe.

– WHO
To get an idea of the disinformation surrounding the Russian candidate vaccine, view it trending on Twitter under the hashtag #RussianVaccine.
An here's South African health minister, Zweli Mkhize, on Monday, 13 July 2020, pouring cold water on the claims of Russia being first to develop a COVID-19 vaccine: