Image: WhatsApp / Namibia Fact Check
An image of vaccine packaging with a fake date stamp has been virally shared to falsely claim the pandemic and vaccines are a hoax.
The latest disinformation around a COVID-19 vaccine is a viral image of packaging of the Oxford / AstraZeneca vaccine that was digitally doctored to make it seem as if the vaccine was produced in 2018, well before the COVID-19 outbreak of late 2019. 
The viral image was shared around in Namibian social media spaces in July and August 2021 and appeared to be especially popular in WhatsApp groups.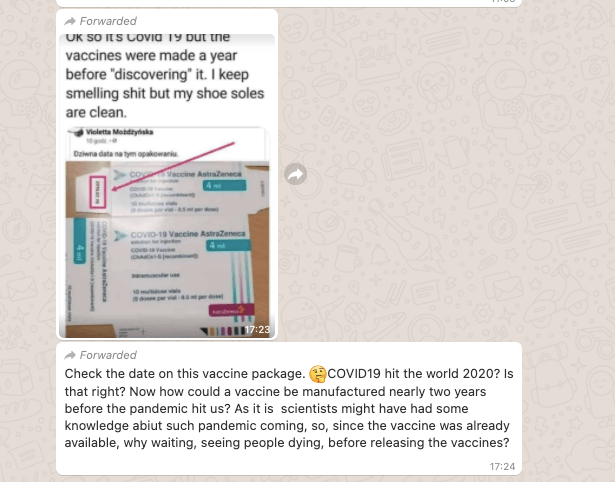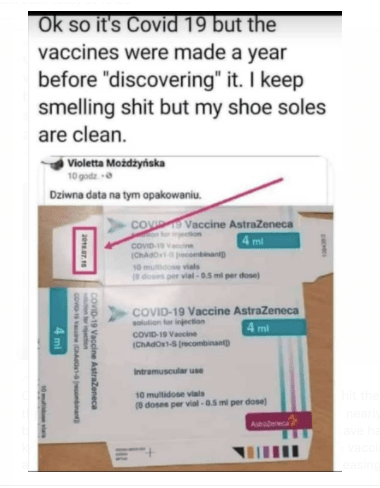 The image was doctored to appear as if the Oxford / AstraZeneca vaccine was manufactured on 15 July 2018.
The image that was forwarded to Namibia Fact Check was accompanied by a forwarded message, stating:
"Check the date on this vaccine package. 🤔 COVID19 hit the world 2020? Is that right? Now how could a vaccine be manufactured nearly two years before the pandemic hit us? As it is  scientists might have had some knowledge abiut such pandemic coming, so, since the vaccine was already available, why waiting, seeing people dying, before releasing the vaccines?"

– Anonymous
What are the facts?
The date on the image is fake.
The image has been going viral in various parts of the world since July 2021 and has been fact checked a number of times.
For instance, AFP Fact Check published quite an extensive debunk of the image on 3 August 2021, and Indian fact checker BOOM also published a debunk of the image on 11 August 2021. 
Image searches reveal that the original image was published on a Twitter feed going by the handle Citizen Journalist Network (IRE), which is a profile broadcasting a lot of COVID-19 denying and anti-vaccine content and appears to be focused on Ireland.
The original image was posted to the Citizen Journalist Network (IRE) Twitter feed on 15 November 2020.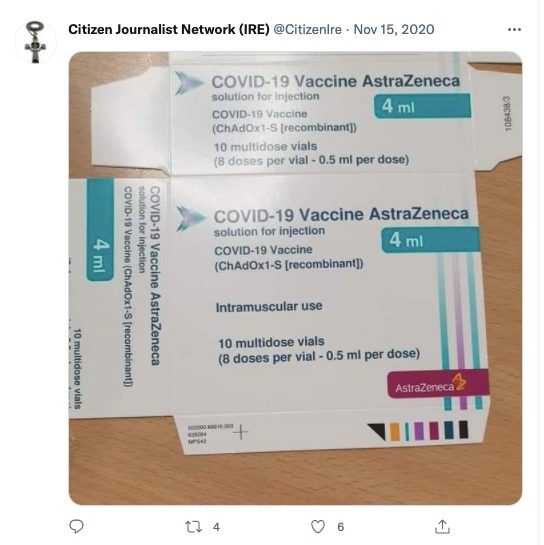 As can be seen, there is no red-outlined date stamp on the original image of the packaging.
It is clear that the doctored image is meant to drive the false narrative and conspiracy theory that COVID-19 did not emerge in late 2019 and that vaccines by 'Big Pharma' were already in existence long before the global pandemic, thereby proving that COVID-19 was a 'Big Parma' money-making scheme.