While there appears to be a sharp decline in COVID-19 related disinformation circulating on Namibian social media, there are still some hoaxes and falsehoods going around.
Following are the more interesting examples of COVID-19 related and more general disinformation encountered on social media in September 2020.
The Indian lung test
Remember those hold-your-breath 'tests' that did the rounds during the early phase of the COVID-19 pandemic? Well, in early September 2020, another 'lung function test' was shared around on especially Facebook and WhatsApp.
The clip, which called on people to hold their breath for a period of time, was accompanied by the emblem and name of an entity called Ananta Hospital.
The text message that accompanied the short clip, stated:
"If you can hold your breath till the red dot moves to point B, you are disease resistant.  Simple lung function test.  Give it a trial.  Simple covid-19 test"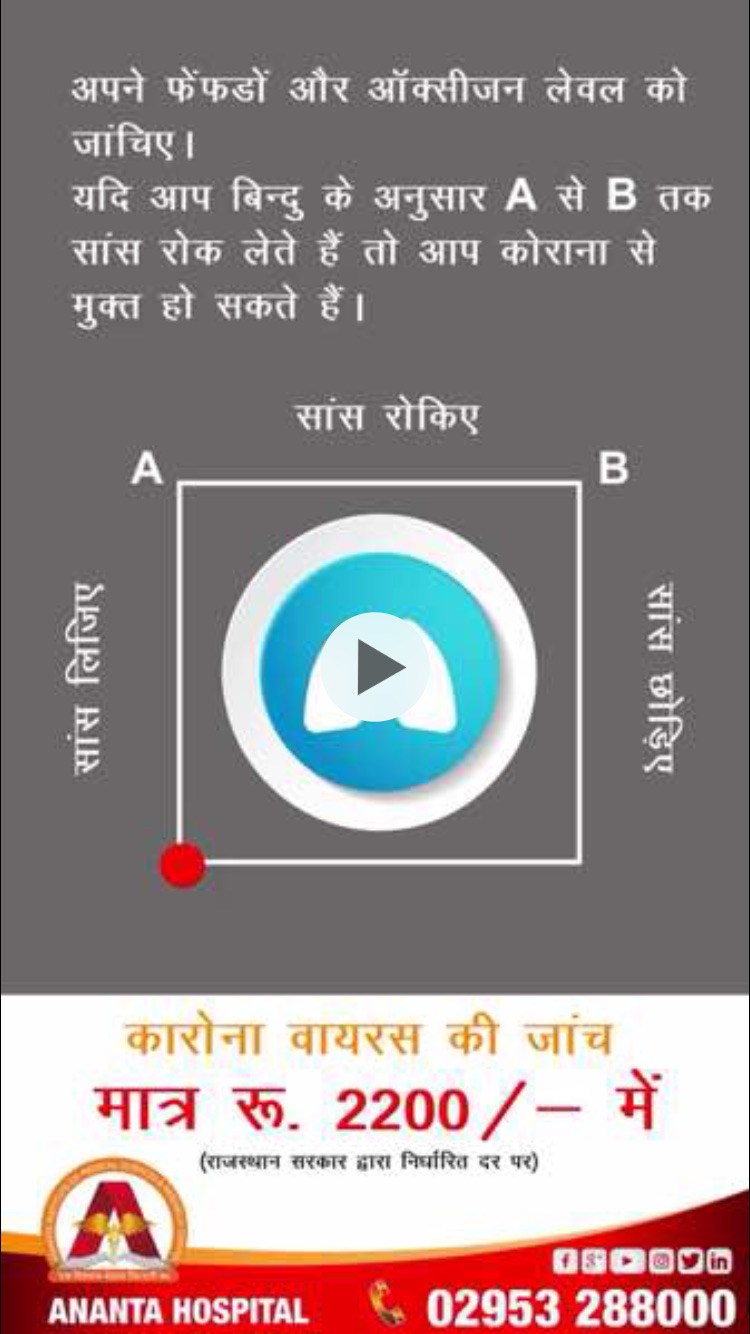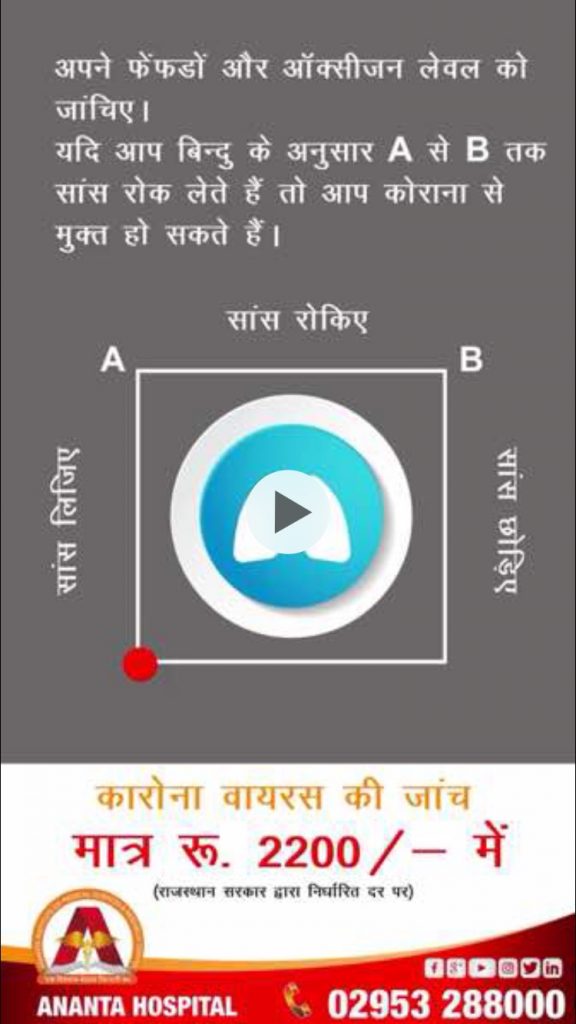 Namibia Fact Check approached an Indian national to identify whether the language in the clip was an Indian language and, secondly, to translate the text into English.
The Indian national said the language was Hindi and he translated the text as follows:
"It says that this is a test to assess your lungs' strength. Inhale from the start till point A and hold your breath till the dot reaches B and then exhale. If you can do it, then there is a chance that your lungs can withstand the COVID-19 infection."
As for the institution, Namibia Fact Check found an Ananta Hospital online. Ananta Hospital is affiliated to an institution called Ananta Institute of Medical Sciences and Research Centre, in Chirwa, Rajasthan, India. According to it's Facebook page, Ananta Hospital is "a state-of-art medical college and a well equipped hospital at Rajsamand, with Multi Super Specialty Services under one roof".
While there are numerous examples of medical advice on its social media profiles, Namibia Fact Check couldn't find the 'lung function test' on Ananta Hospital's Facebook or Twitter feeds.
As for the usefulness of self-diagnosis 'lung function tests', the World Health Organization (WHO) has long since cautioned against them.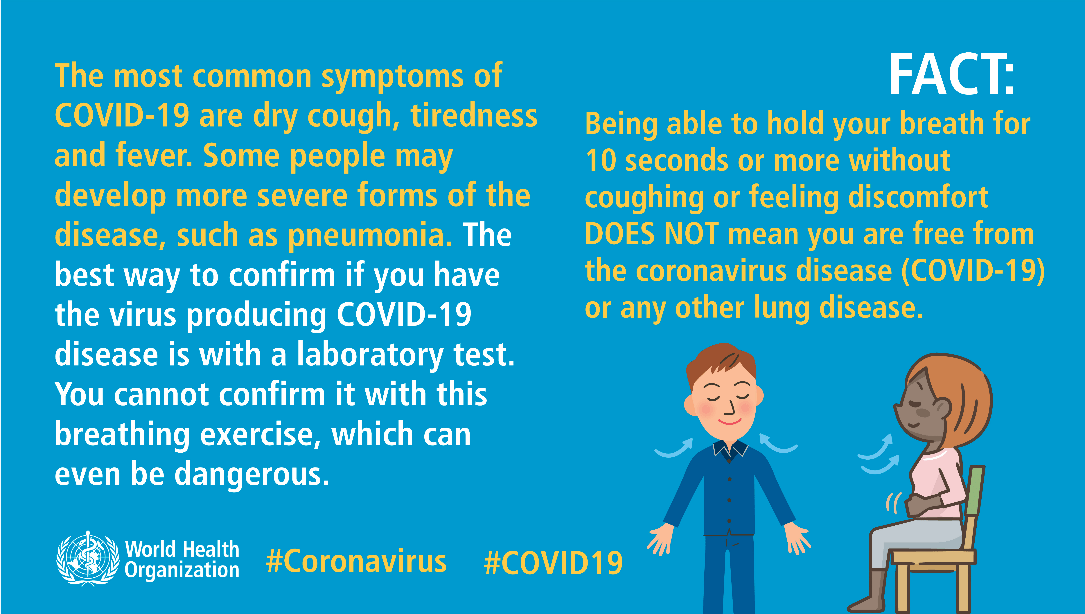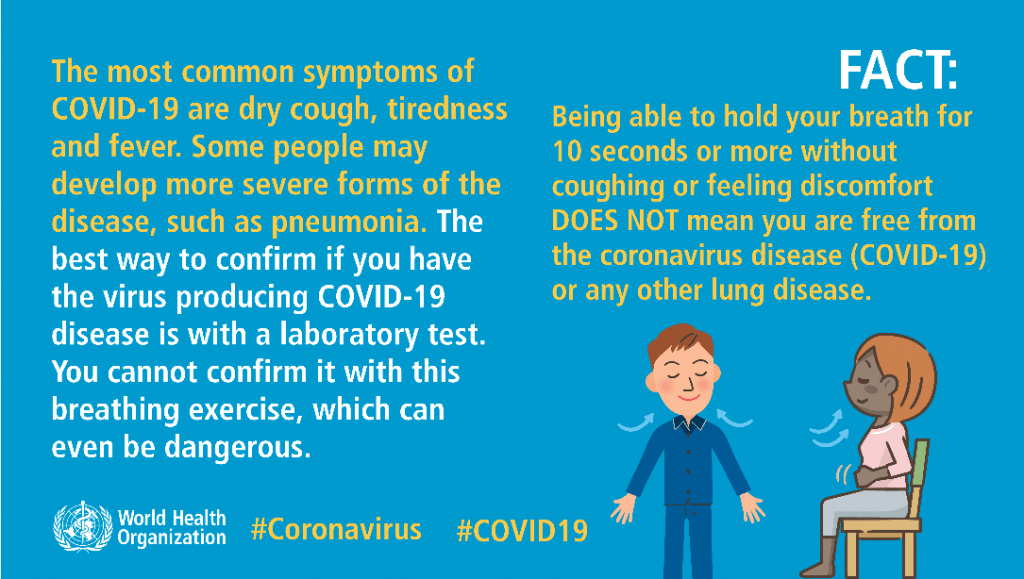 Guinean president beating an official?
In mid-September 2020 a videoclip went viral with the claim that it showed Guinean president Alpha Conde beating one of his staff for supposedly embezzling money meant for the country's COVID-19 response effort.
However, the videoclip was of such low quality that it was impossible to identify the people in the clip.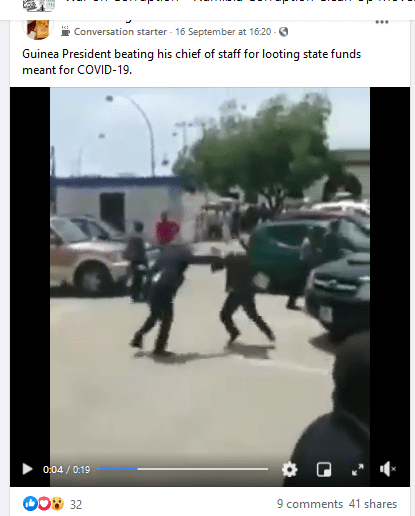 On 23 September 2020, AFP Fact Check published a debunking article, stating:
"A video of two men fighting has been viewed millions of times on Facebook alongside a claim that it shows Guinean President Alpha Conde violently confronting a minister. This is false; the footage was shot in Equatorial Guinea and shows a student attacking his professor in a university parking lot."

– AFP Fact Check
According to AFP Fact Check, the incident in question happened in March 2016.
Viral voice message scare-mongers on child kidnapping
Also around mid-September 2020, an audioclip or voice message went around in Namibian WhatsApp groups warning people against kidnappings, especially kidnappings of children.
The male voice in the nearly three-minute-long voice message starts out stating:
"There's a huge kidnapping syndicate that is going on. They just kidnapped Khan's butchery's son about half-an-hour ago. I'll play the video for you. Last week there was a kidnapping. Yesterday they tried to kidnap a small little girl. The ransom was five million rand …"
From the accent, it is clear the voice is South African, but no name or other identifying information is provided by the speaker in the voice message.
The male voice warns against a tide of child kidnappings that is sweeping across the country and exhorts parents to keep a close eye on their children, and he goes on to blame Nigerian and Pakistani syndicates for the kidnappings and the trafficking of children to other parts of the world. He also claims that there are about four child kidnappings a week in South Africa.
From what Namibia Fact Check could establish, on 18 September 2020, a 30-year-old man was kidnapped on the street in the Fordsburg / Mayfair area of Johannesburg, South Africa, outside his father's business, which is called Khan's Meat.
Here is a news report of the kidnapping from 19 September 2020:
While kidnapping, especially child kidnapping, is a very serious matter, it seems clear the voice message was being shared around to scare-monger by creating a picture that child kidnapping was rampant and out of control in South Africa.
Shortly after this story broke and the child kidnapping narrative went viral in South Africa, Africa Check published a fact checking analysis of the issue on 22 September 2020, that basically states that there was little evidence or data of widespread child kidnapping or a child kidnapping tide in South Africa.
And finally …
Watch out for online scams!
There appear to be a lot more scams on social media these days, especially in discussion groups.
DO NOT FALL FOR THE EASY-MONEY OR GET-RICH-QUICK SCAMS!