Image courtesy: un.org
The world marks International Anti-Corruption Day (IACD) annually on 9 December, and this year's IACD comes with special significance for Namibia, following as it does on the Fishrot corruption scandal.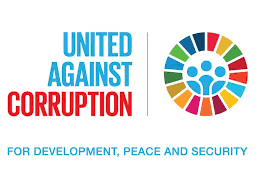 Following are some quick facts about this day:
IACD has been marked every year since the United Nations Convention Against Corruption (UNCAC) was passed by the UN General Assembly on 31 October 2003;
The first IACD was commemorated in 2004;
IACD 2019 is commemorated under the multi-year theme 'United Against Corruption';
"The global campaign #UnitedAgainstCorruption focuses on corruption as one of the biggest obstacles to achieving the Sustainable Development Goals (SDGs)";
The campaign has three official hashtags: #UnitedAgainstCorruption | #IACD2019 | #YouthForJustice ;
There have been six (6) previous anti-corruption campaigns by the UN since 2004.
To mark IACD 2019, UN secretary general Antonio Guterres said:
"On this International Day, I urge people everywhere to continue to work on innovative solutions to win the battle against corruption and to ensure that precious resources serve the peoples of the world."
For his part, United Nations Office on Drugs and Crime (UNODC) executive director Yury Fedotov stated:
"As we enter a decade of ambitious action to achieve the Sustainable Development Goals on time, stepping up efforts to eradicate corruption and promote good governance is essential if we are to deliver on our global pledge to leave no one behind. To win the fight against corruption is to create the conditions necessary to effectively combat poverty and the inequalities that stem from it."
Fedotov's full statement can be read here.
If you want to know what you can do in the fight against corruption go here, and for a more comprehensive explainer go here.
The full UNCAC text can be accessed here.
Following is a message from Tijjani Muhammad-Bande, president of the United Nations General Assembly (UNGA) on the occasion of IACD, 9 December 2019.