Image: Facebook / National Assembly
A Namibian parliamentarian says there is no such thing as spousal rape in a viral video-clip shared and viewed across Namibian social media.
On 27 April 2022, National Assembly member of parliament of the Popular Democratic Movement (PDM), Elma Dienda, claimed that there was no such thing as spousal rape while contributing to the discussions on the Combating of Rape Amendment Bill in the assembly chamber.
In her contribution to the discussion, Dienda stated:
"Honestly, minister, I am one of the people who do not support the thing of husband and wife claiming to be raping each other … You can not deny your partner his right [to your body]."
Dienda's statement was immediately objected to by SWAPO Party parliamentarian, Patience Masua, who stated that spousal rape was a crime and that Dienda's statements diminished and mocked the ordeal of survivors and victims of spousal rape.
A video clip of this exchange can be viewed here.
The Dienda and Masua statements have since been virally shared and commented on via Facebook, Twitter and WhatsApp.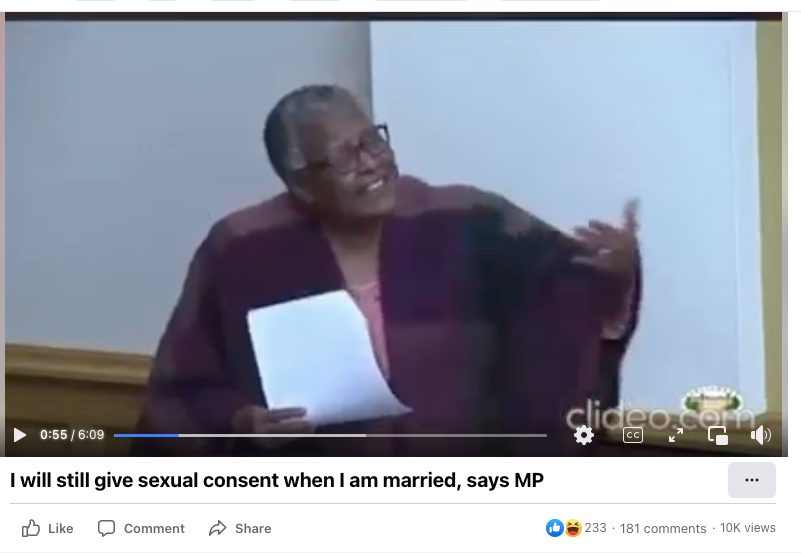 The facts
Spousal rape is a crime in Namibia.
The Combating of Rape Act 8 of 2000, section 2(3), clearly states:
"No marriage or other relationship shall constitute a defence to a charge of rape under this Act."
In other words, a spouse cannot use marriage relations as a defence in a court of law if charged with raping their spouse.

"The Combating of Rape Act makes it clear that marriage is not a defence to a charge of rape, meaning that spouses have no special rights in this regard," said lawyer and legal commentator, Dianne Hubbard, the long-time head of the Gender Research & Advocacy Project at the Legal Assistance Centre (LAC).
"However, it should also be noted that denial of intimate relations in general without any reasonable grounds may be considered grounds for divorce under the current law, as a form of constructive desertion – because marriage ( under the common law) is considered to entail "consortium", which encompasses companionship and intimacy. But there is no law that allows one spouse to force the other spouse to engage in any sexual act. This would clearly be a crime," said Hubbard in a WhatsApp response to a request for comment on 28 April 2022.
The LAC produced the Guidelines for Service Providers on the Combating of Rape Act of Namibia.
The Guidelines for Service Providers booklet, on page 7, clearly and boldly states:
"Rape may occur in any relationship, including a marriage."
The amendments in the Combating of Rape Amendment Bill do not deal with spousal rape.
Spousal rape criminalised worldwide
Spousal rape has been an acknowledged and prosecutable offence for decades now.
According to a Wikipedia entry on spousal rape, criminalising of spousal rape started in the 1970s and today more than 150 countries, including Namibia have a crime of spousal rape. The Wikipedia page provides a comprehensive list of countries that have criminalised spousal rape and links to the laws of those countries that contain such a crime.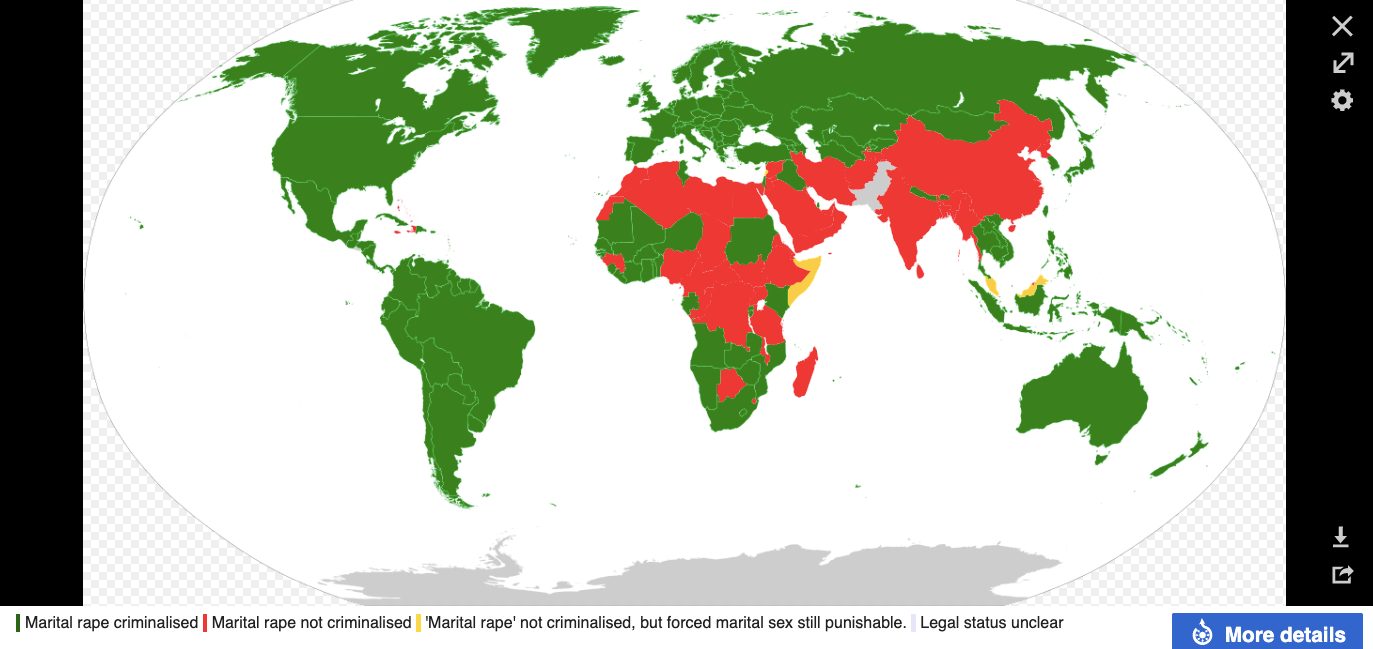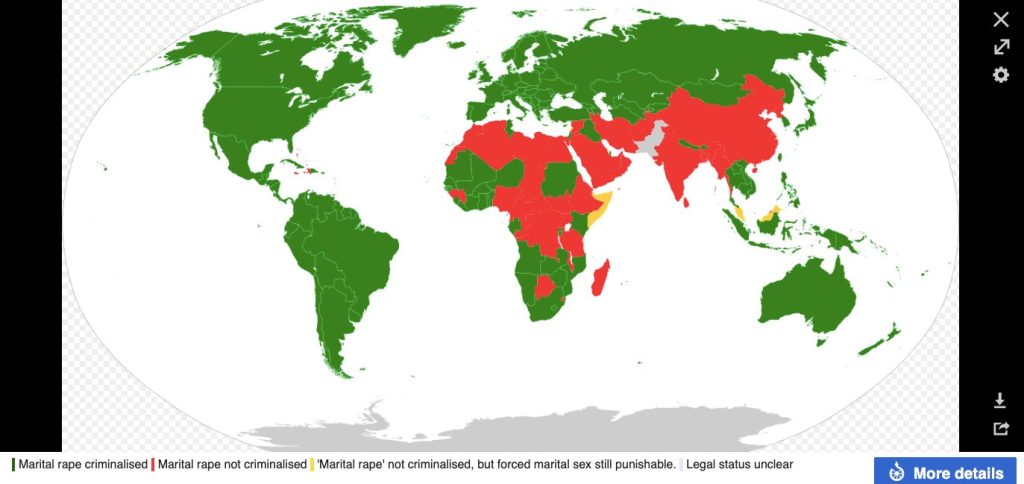 For more resources and educational materials on the Combating of Rape Act of 2000, visit this page on the LAC website.