International fact checkers have quickly rallied to debunk viral propaganda and lies about the war in Ukraine.
Almost as soon as the Russian invasion of Ukraine started on 24 February 2022, fact checkers around the world started noticing an increase in misinformation and disinformation concerning the unfolding war and humanitarian situation.
One fact checker jumped into immediate action and started coordinating a global fact checking response to the unfolding crisis.
The #UkraineFacts initiative is spearheaded by Spanish fact checker Maldita.es and has become an online resource for both fact checkers and people searching for facts about the situation unfolding in Ukraine.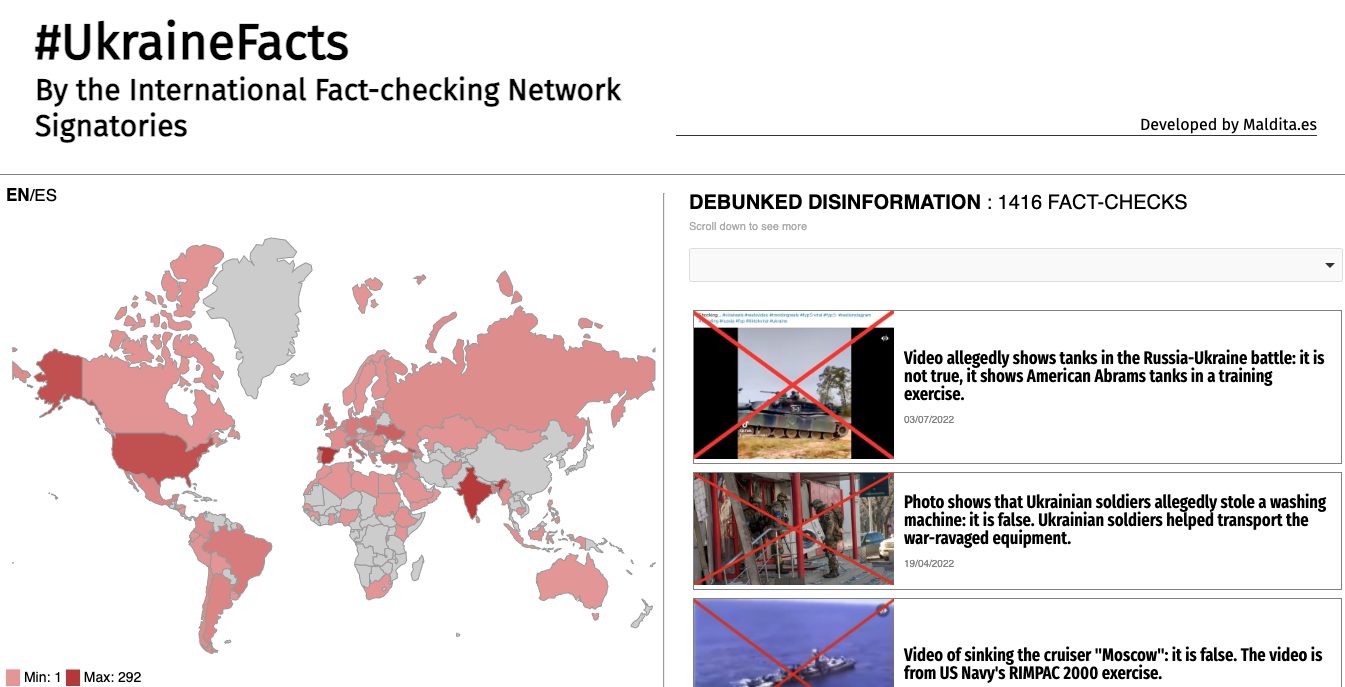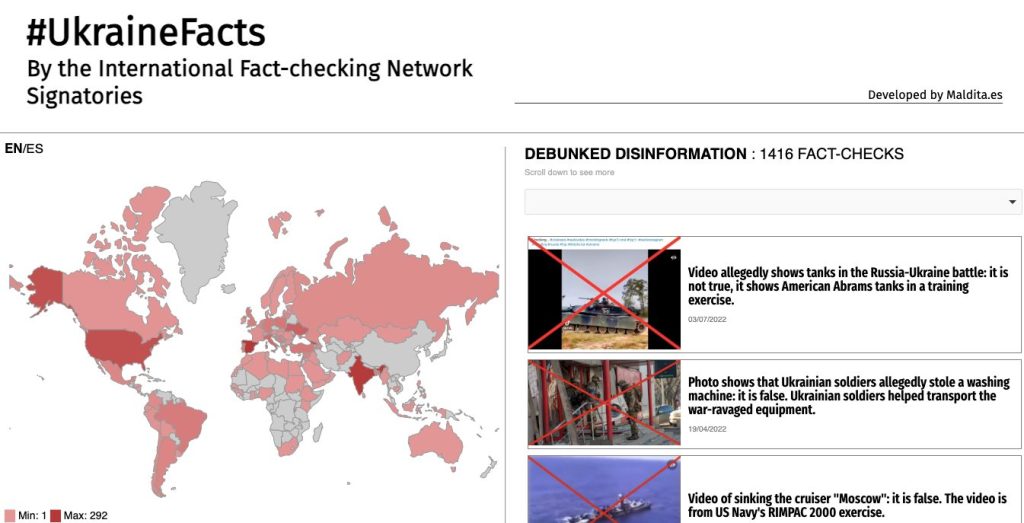 The initiative has since late February 2022 become a global collaborative effort of International Fact-checking Network Signatories, with about 50 fact checkers around the world having contributed so far to the roughly two-month-old initiative.
A 1 March 2022 article on the website of the Poynter Institute states: "We saw that there was a lot of work to be done, and this disinformation was not only being debunked by fact-checkers in Spain, but also in other countries," said Clara Jiménez Cruz, co-founder and CEO of Maldita.es, a Spanish nonprofit news organization aimed at combating disinformation through fact-checking and data journalism."
And International Fact Checking Network director, Baybars Örsek, is quoted saying: "It's great to see that happening."
The article also states the following of the sort of online content that the #UkraineFacts is dealing with: "The misinformation around Ukraine includes out-of-context images and photos from previous protests or conflicts that are circulating online as if they are happening in the Eastern European country."
By 25 April 2022, there were already more than 1,400 fact checks and debunking articles posted to the #UkraineFacts database and available to view online through the dedicated website.  
Namibian internet and social media users are encouraged to make use of the #UkraineFacts database in order to verify whether information or posts about the Russia-Ukraine war they view or receive via social media are accurate or true.