Image courtesy: iPhone Hacks
A scare-mongering voice note by a South African tech executive has been widely shared in South African and Namibian WhatsApp groups.
In late June 2020 a four-minute long WhatsApp voice note emanating from South Africa made a viral turn in Namibian groups, misleadingly and exaggeratedly warning of the dangers of COVID-19 infection and imploring listeners to immediately go into self-imposed lockdown.
According to reports (see here and here) in South Africa following the wide circulation of the voice note, the recording was the work of Stafford Masie, who is the chief executive officer (CEO) of WeWork Africa, based in South Africa, and a former CEO of Google South Africa.
In the recording, Masie mentions his doctor, a Dr Mark Oliver, based in Sandton, Johannesburg, as having painted an immensely grave picture of the COVID-19 situation in the city.
However, Masie has since acknowledged that he had falsely attributed his fear-inducing statements to Dr Mark Oliver, while stating that the recording had not been meant for "public consumption" but was posted to a private family group on the messaging app.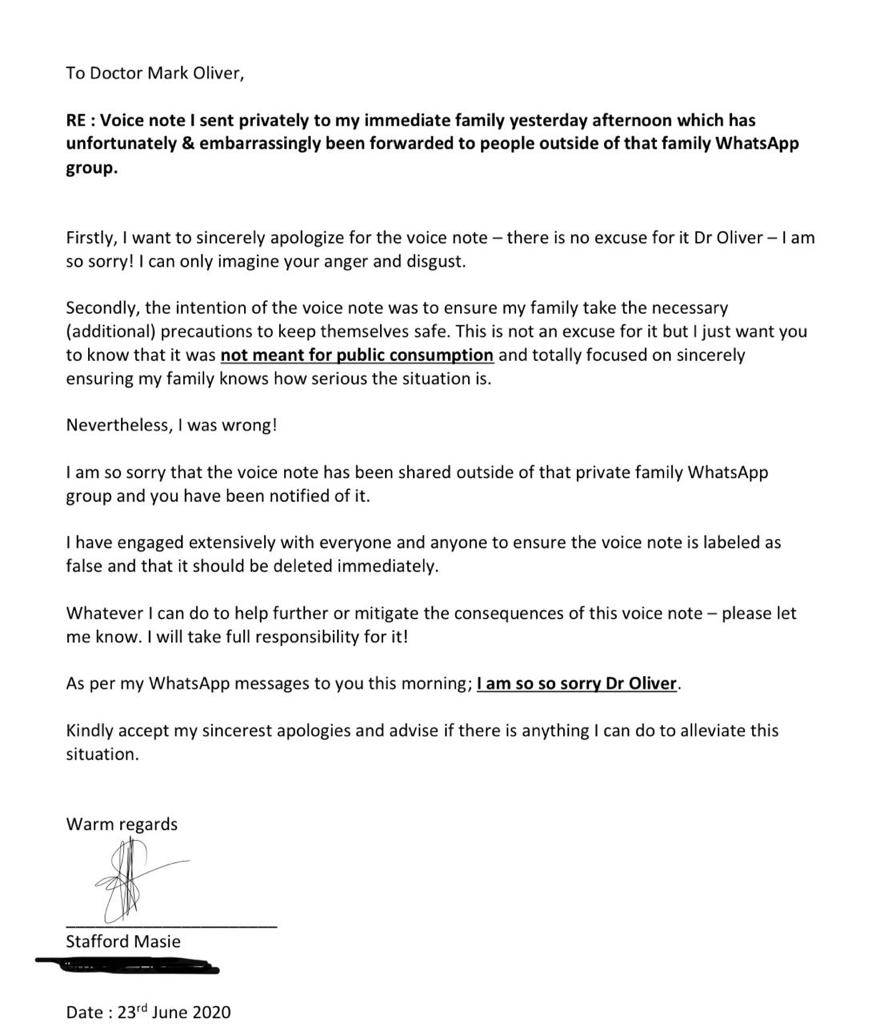 The recording had became controversial when it eventually came to the knowledge of Dr Mark Oliver, who has also since denied being the source of the information in Masie's fear-filled recording. On the same day that Masie appears to have sent Oliver the above letter, Oliver posted it to his Facebook profile, with the following statement: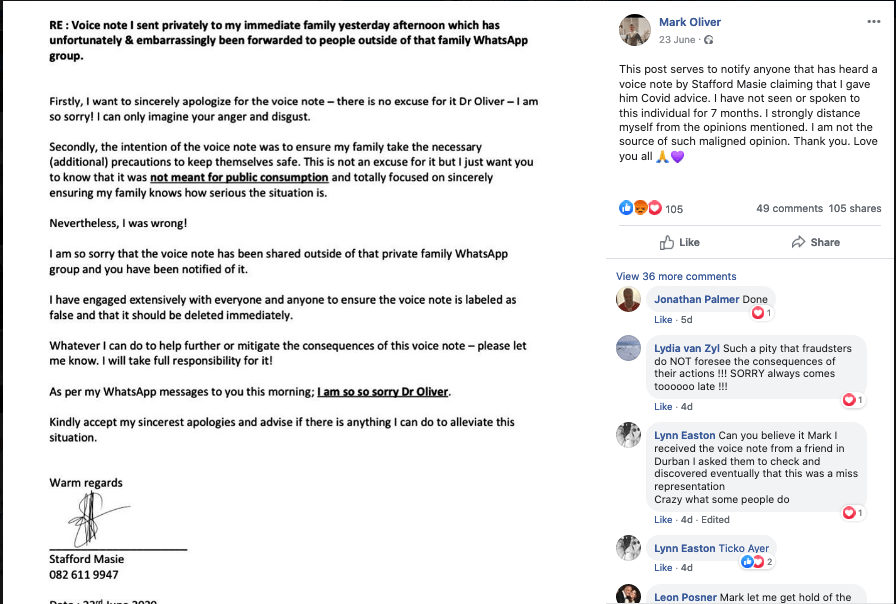 On 23 June 2020, Masie had also taken to his Twitter feed to try and dispel the controversy around his viral voice recording, restating the following: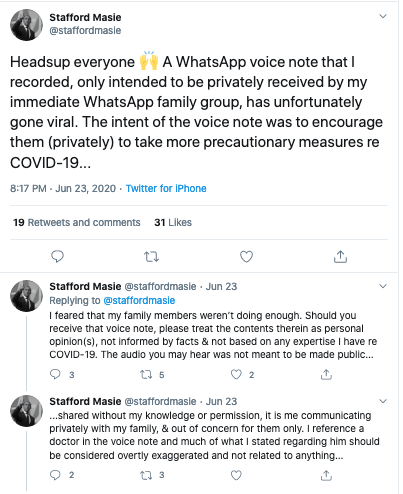 Despite these walk-backs and disavowals the voice recording was still circulating in some WhatsApp groups in Namibia by the end of June 2020 and it was still eliciting highly emotional responses.
Namibian social media users are urged to not just share or forward posts and voice recordings encountered in WhatsApp and other social media groups, but rather to attempt to verify statements and claims before sharing or forwarding.