Image Courtesy: Namibia Fact Check / WhatsApp
A false claim that Mourinho spent his brief holiday in Namibia donating to the needy has gone viral in social media in June 2022.
From what Namibia Fact Check could establish, the false claim was first published in a Facebook group called World of Football on 19 June 2022. The Facebook page has over 118,000 followers and the post attracted over 169,000 interactions, over 5,200 comments and was shared over 3,300 times.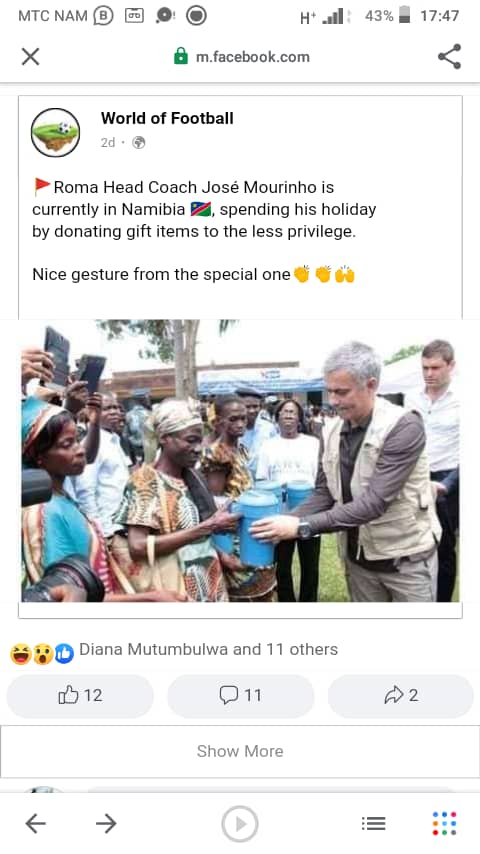 The false post, which also went viral in Namibian WhatsApp groups, states:
"Roma Head Coach José Mourinho is currently in Namibia, spending his holiday donating gift items to the less privileged. Nice gesture from the special one."
A similar claim was also published by a website called Africa Top Sports on 21 June 2022. The Africa Top Sports article states:
"Celebrated football coach Jose Mourinho is spending his off-season holiday in Namibia where has so far reportedly engaged in charitable activities… Pictures that have gone viral on social media show Mourinho visiting some  child centres and mingling with children."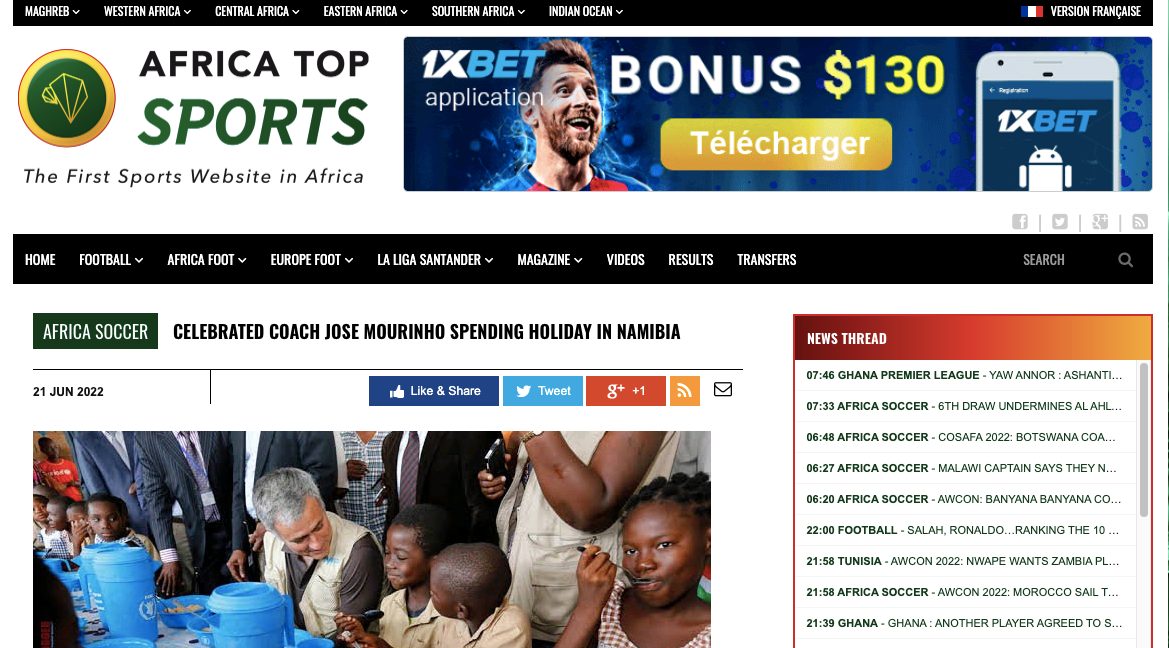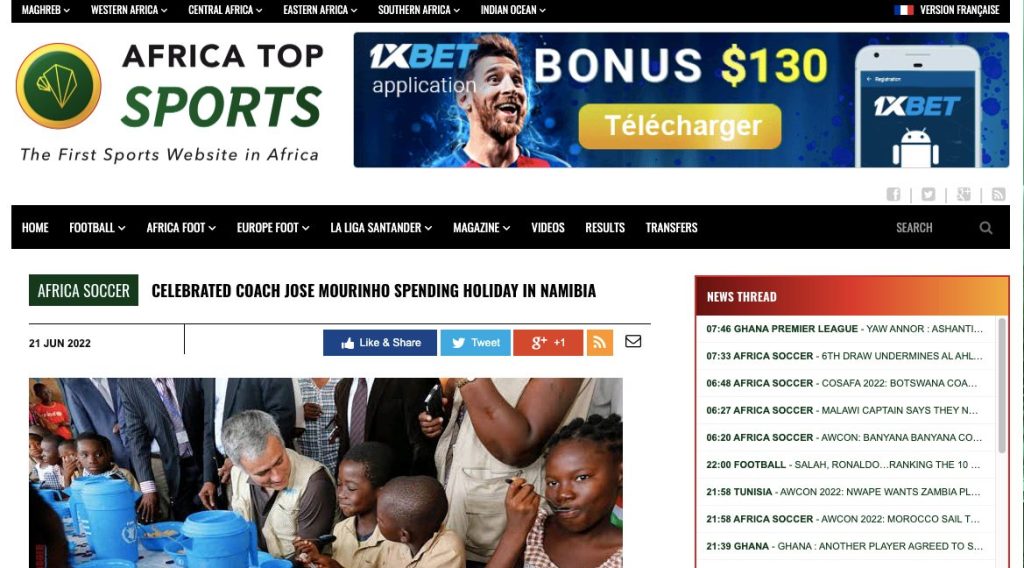 The facts
José Mourinho arrived in Namibia on Monday, 13 June 2022, and spent at least two days in the country on holiday.
He was reported to be visiting several Wilderness Safaris lodges while in the country, according to The Namibian newspaper. Mourinho's primary accommodation was the luxurious Habitas Namibia sanctuary, east of the Namibian capital city Windhoek, which boasts diverse natural habitats and hundreds of rare wildlife species.
However, there have been no reports in any Namibian or international media of José Mourinho engaging in charitable activities while he was in Namibia, as reported by the two online sports publishers.
The images that were used by World of Football and Africa Top Sports are both from the same event which was held by the World Food Programme (WFP) in 2014 in Côte d'Ivoire, and were thus not taken in Namibia.
This was during Mourinho's role as a WFP Ambassador Against Hunger, a role he took on in May 2014 to raise awareness about the WFP's work and the push to reach zero hunger globally.
Namibian social media users are thus urged to verify images and claims by doing an online image search or checking with credible media sources before sharing misleading or false content in social media groups.