Image Courtesy: WhatsApp / Namibia Fact Check
A fake alert about people being trafficked to the Middle East for organ harvesting has been circulating in Namibian social media spaces.
The viral social media post has been shared around for months as a warning from the United Nations (UN) that people are being misled through supposed job offers in the Middle East only to disappear into the organ trafficking black market. 
The post was forwarded to Namibia Fact Check in early June 2022 to fact check.
The viral post reads:
"UNITED NATIONS ALERT

The black market for parts of the human body is booming in the Middle East. A kidney now costs 262,000 dollars (131 million CFA francs); the heart costs 119,000 dollars(60 million CFA francs) and the liver costs 157,000 dollars (79 million CFA francs). Beware of fake foreign agencies promising to make you work abroad. They process your papers, pay your plane ticket and just take you abroad pretending they want to find you a job, but instead, they kill their victims, recover all the precious parts of their bodies. Many people have been offered jobs in the Middle East and so far their families have been unable to locate them. SHARE TO SAVE LIVES"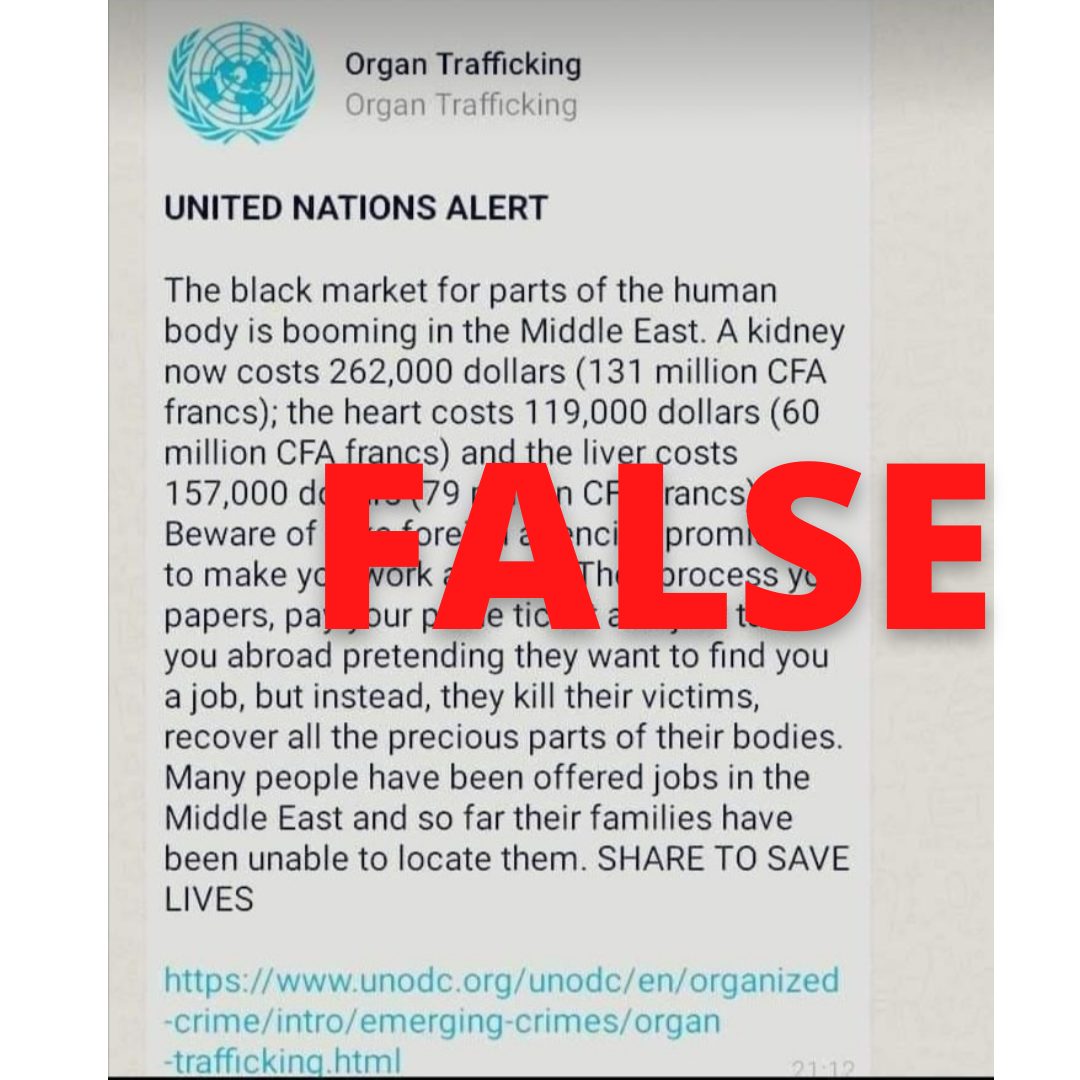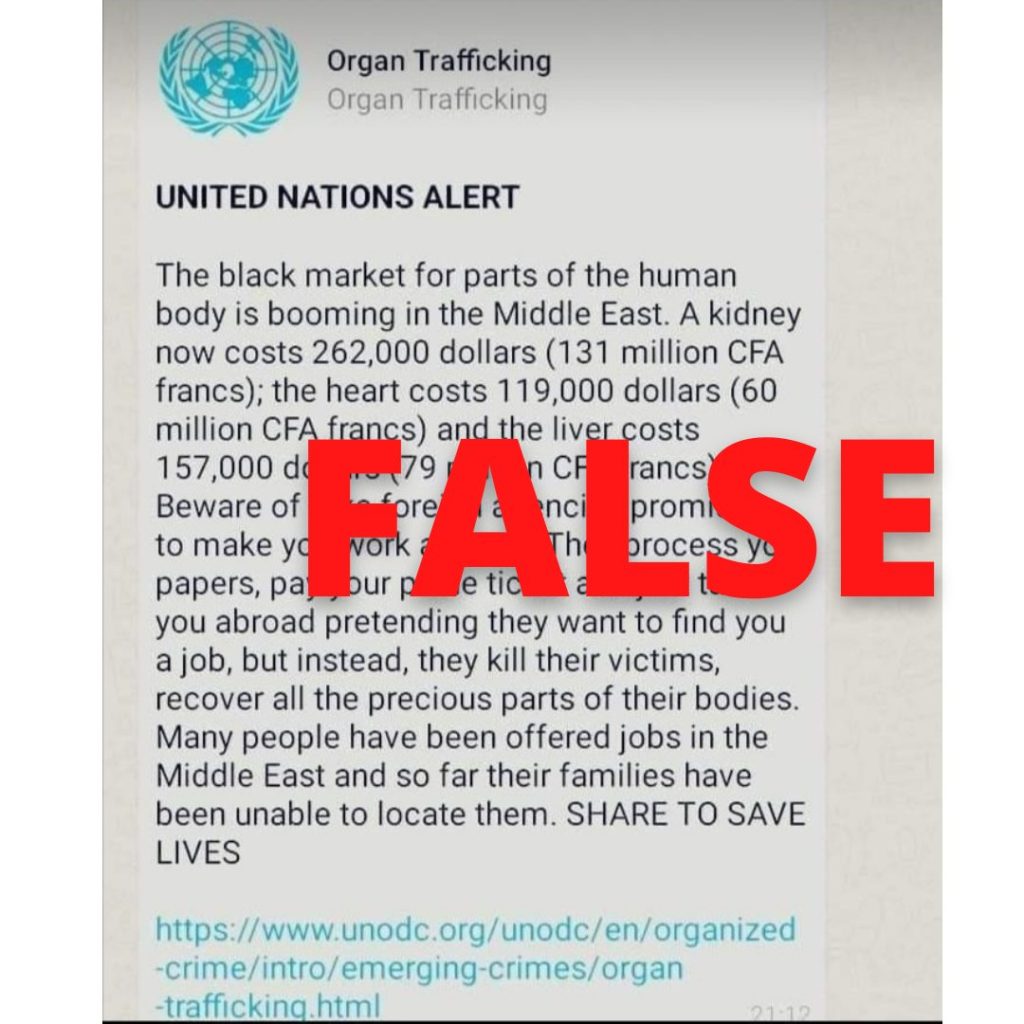 At the bottom of the post is a link that purports to take one to a webpage on the website of the UN Office on Drugs and Crime (UNODC) that suggestively contains more information. However, the link goes to an error page on the UNODC website.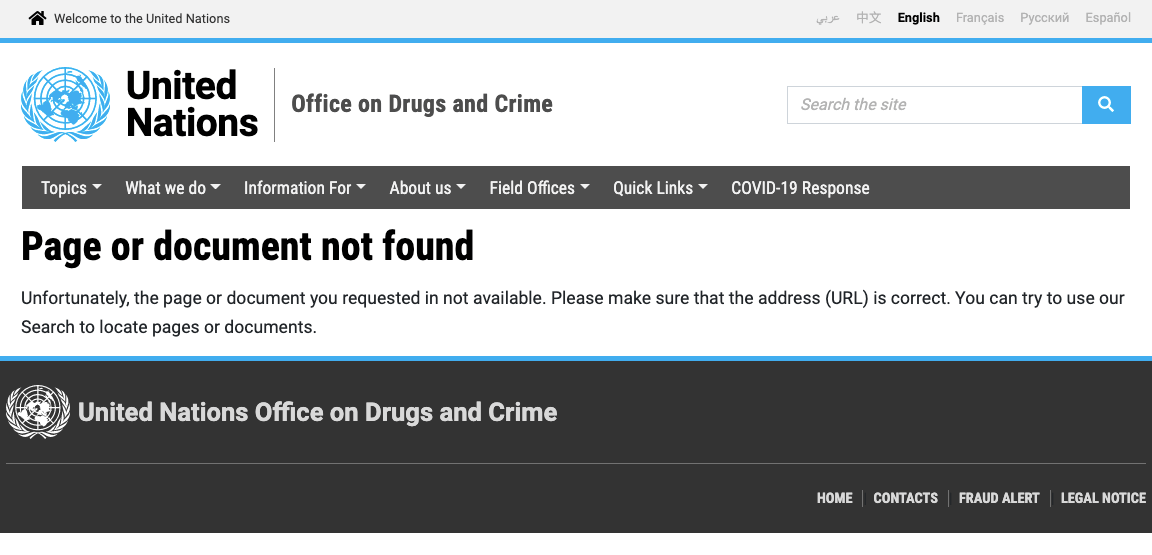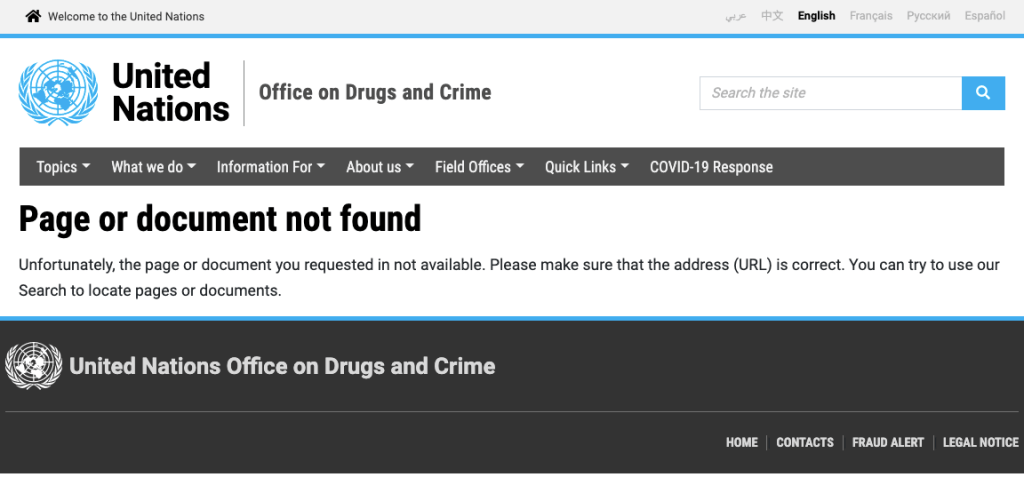 The viral post has been circulating virally on socially media around the world for quite a while, according to AFP Fact Check, which had already debunked the fake post on 15 March 2021 after it appeared in Pakistani social media posts at that time. The AFP Fact Check article states that the post first seems to have appeared in Nigerian social media circles in 2019.
The AFP Fact Check article also quotes various UN and UNODC sources stating that no such alert exists or has been issued by the UN.
The fake alert post was also debunked by Ghana Fact and Pesa Check after the post circulated virally in east and west African social media circles in March 2021.