A post falsely claiming that students can apply for free laptops and smartphones has been circulating in WhatsApp groups for a while now
The post has been going around in different student WhatsApp groups since October 2022, according to what Namibia Fact Check could gather. 
The post was first brought to Namibia Fact Check's attention on 4 November 2022, but appears to have continued circulating since then.
The false WhatsApp post reads as follows: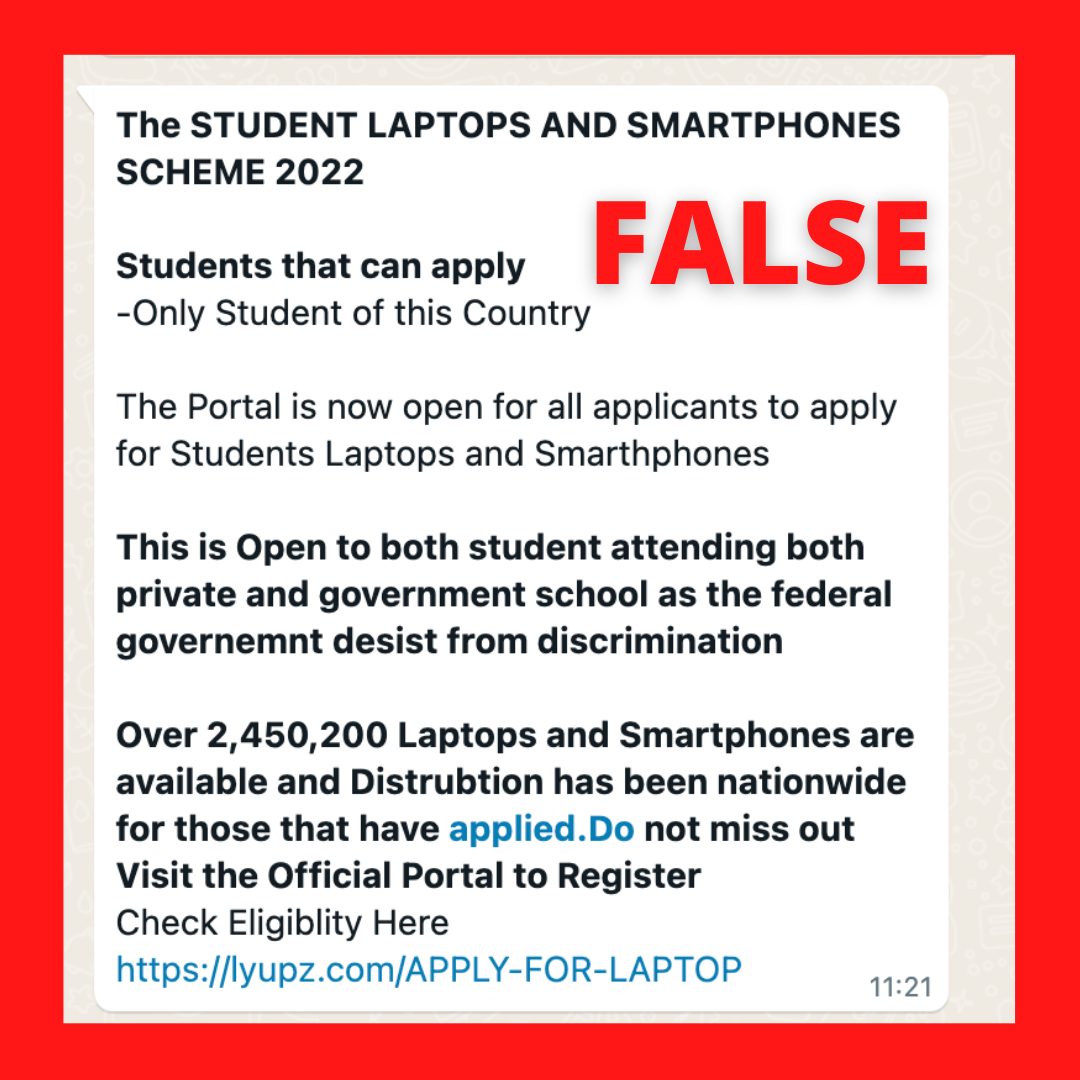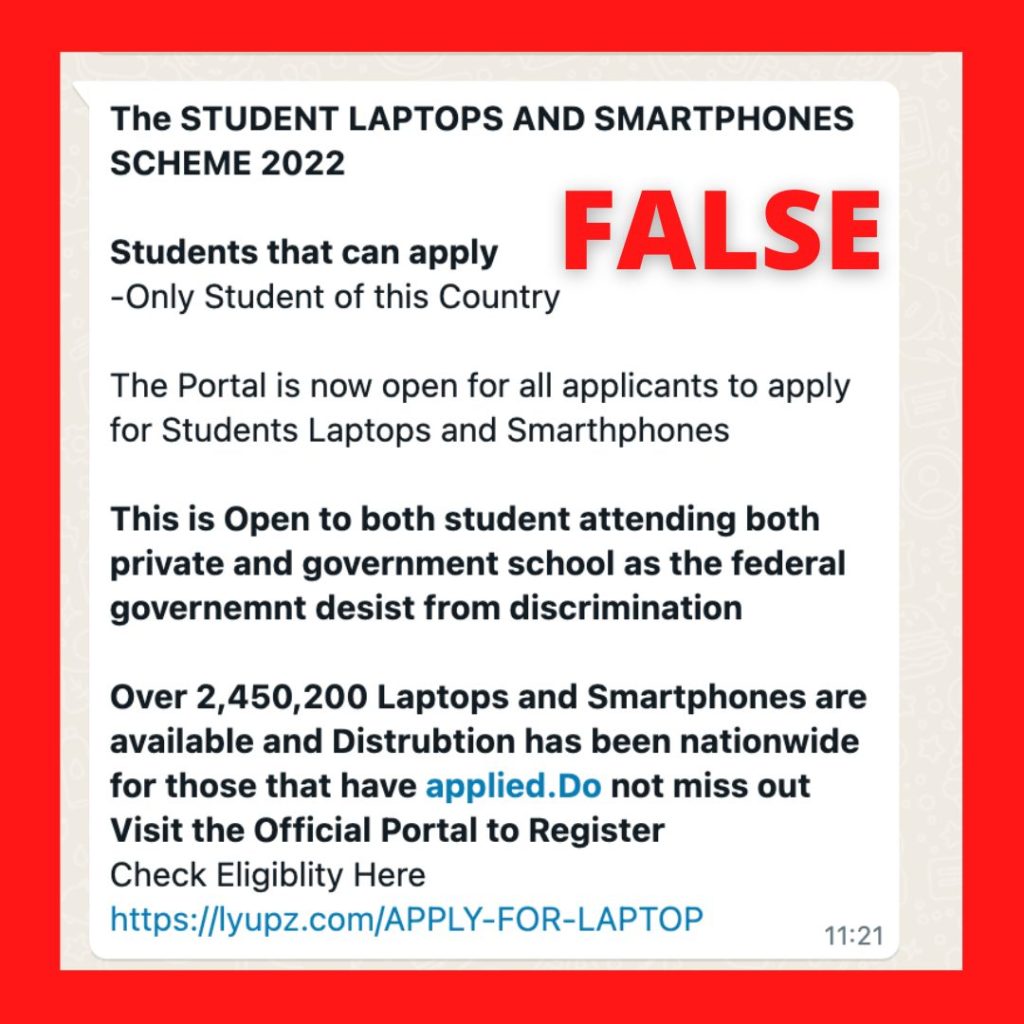 The link in the post diverst 'applicants' to a basic website that states that "The government" has "launched and approved the distribution of students laptops and smartphone to aid both physical and virtual learning". The website then requires 'applicants' to enter their personal details into a basic online form in order to apply.
Signs of a scam
As with all such posts, this one also has all the tell-tale signs of being a scam:
No official emblem, logo or stamp from a recognisable or identifiable agency or authority;
Bad grammar, spelling and sentence structure throughout;
The promise of free items or stuff;
Diverting from a non-official link to a basic webpage;
No identifiable person or entity to contact anywhere to be found;
Requiring of 'applicants' to give up personal details or particulars in order to access the scheme.
Free laptop or smartphone give-away scams have been circulating on social media and messaging services such as WhatsApp for years, but have been especially noticeable over the last few years, since 2020, during the Covid-19 pandemic, which has also disrupted education and made many people more reliant on their devices to access various services, including educational services.
A scam message that bears very close similarities to this recent one was debunked by South Sudanese fact checker 211Check in November 2021. Even earlier, in September 2020, Indian fact checker Factly debunked a similar post.
These scams are not new, but they continue to circulate and some people fall victim to the scammers.
Namibian students are cautioned to not click on the links or provide personal information to scammers, but rather to reach out to educational authorities and verify whether such schemes actually exist.