Image: Namibia Fact Check
A WhatsApp message falsely claims the receiving number has won hundreds of thousands of Euros in a bogus UN charity program.
The scam message came to Namibia Fact Check on 16 May 2022 via a South African cell phone number.
The message reads:
"Please be informed that your NUMBER has been randomly selected and has been given a compensation grant for the sum of 320,000.00 (Three Hundred and Twenty Thousand Euros) cash reward from the United Nations 2022 Charity Program Worldwide.

You are advised to contact your program payout agent Mr.Pico Dario with telephone number Email: ( un.povertygrant@gmail.com )."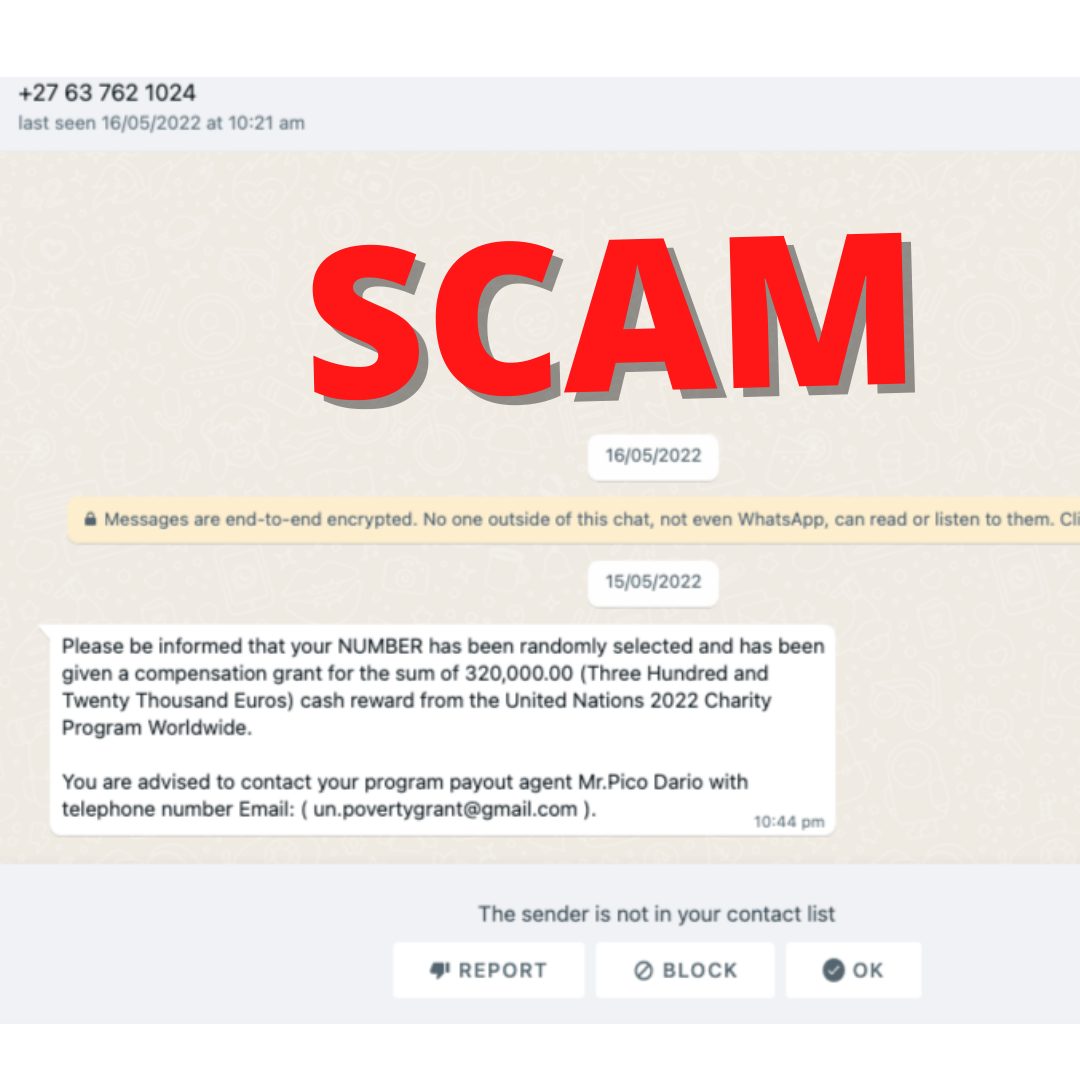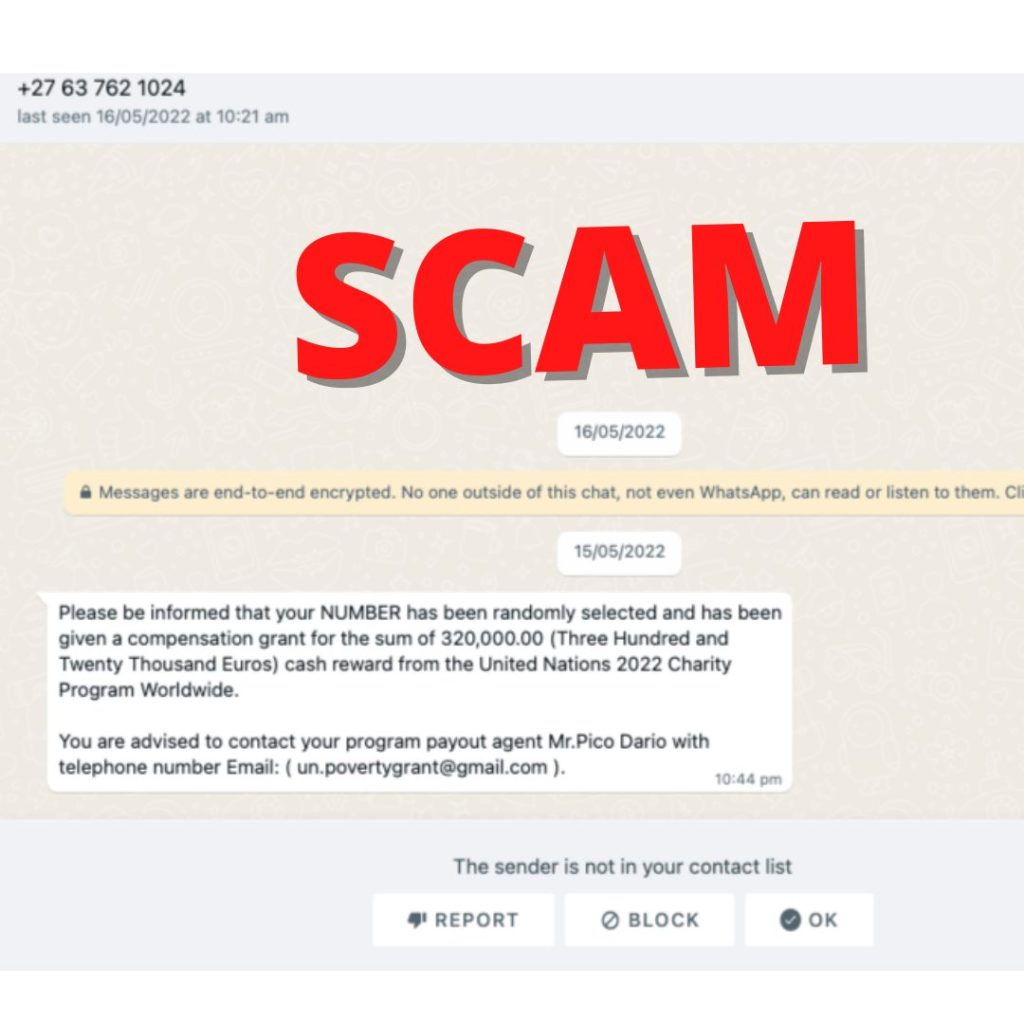 Tell-tale signs
This latest scam message spread via social media has all the tell-tale signs of similar messages that have been shared via WhatsApp and other social media platforms. These signs are:
Bad grammar and sentence construction, and spelling mistakes;
Promises of large amounts of money to be paid out by a global institution;
An unofficial-looking email address.
Namibia Fact Check comes across or receives such scam messages on a regular basis and such messages – promising large amounts of money – have been especially viral during the COVID-19 pandemic period of 2020-2021.
In March 2022, Namibia Fact Check reported that it appeared as if the number of such scam messages encountered by Namibian social media users are increasing or are being encountered with increasing regularity.
The facts
There is no "320,000.00 (Three Hundred and Twenty Thousand Euros)" to be claimed from the bogus "United Nations 2022 Charity Program Worldwide".
In fact, on a 'Fraud Alert' page on its website, the United Nations clearly states of such bogus 'competitions':
"The United Nations does not offer prizes, awards, funds, certificates, automated teller machine (ATM) cards, compensation for Internet fraud, or scholarships, or conduct lotteries."
Social media users are warned not to respond to these sorts of unsolicited messages offering payments or payouts. The aim of these scams is to entice the target to hand over money or to steal the personal information of the target when they respond and provide all sorts of identifying information via the email contact.